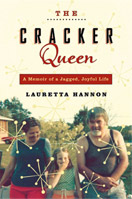 Readers reflect on what the story means to them.
Marking the debut of a powerfully original Southern voice, a poignant memoir of life on the wrong side of the tracks, with a colorful cast of misfits, plenty of belly laughs, and lessons for finding joy in spite of hardship.-Gotham Books

"I raced through this book—horrified, laughing out loud, and weeping by turns. I say, let's throw out all the self-help and inspirational books in the country, and put up The Cracker Queen displays instead! Hannon really made me think, and I'm going to whup some ass, too."
—Lee Smith, author of The Last Girls and On Agate Hill

"When I read The Cracker Queen, I realized that women like this were not part of any heavenly plan. Hannon's book is scandalous and hilarious."
—Pat Conroy, author of South of Broad and many others

"Watch out, Paula Deen and Jill Conner Browne! Chock full of unforgettable lines, The Cracker Queen delights again and again as the intrepid Hannon turns her hardscrabble beginnings into a major laugh fest that will leave her readers wanting more. Indeed, they will fall in love – as I did – with Hannon's wit and gutsy take on, well, everything."
—Rosemary Daniell, author of Secrets of the Zona Rosa and Fatal Flowers

"The heart, soul, and muscle of The Cracker Queen are in the often poignant, often shocking (but always engaging) pieces of Hannon's experiences. But there is more to it than that: there's also the promise of a remarkably gifted writer, one who understands that she is a medium for her environment, and, for readers, that is cause for great celebration."
—Terry Kay, author of To Dance with the White Dog and The Book of Marie

"A bracing, heart-gladdening embrace of human foibles and strangeness."
—Kirkus Review

"...this wonderfully written book is the perfect antidote for our present hard times."
—Tucson Citizen

| | |
| --- | --- |
| | Watch my interview on C-SPAN |

ove over, Sweet Potato Queens. Thanks to Lauretta Hannon, the Cracker Queens are finally having their say. From her wildly popular NPR segments to her boisterous one-woman show, Lauretta is showing the world a different kind of girl raised in the South—a strong, authentic, fearless, flawed, resourceful, and sometimes outrageous woman—the anti-Southern Belle.
With an unflinching voice reminiscent of Mary Karr, The Cracker Queen takes readers from backwater Warner Robins, Georgia, to Savannah's most eccentric neighborhoods, for a wild ride featuring a distinctly dysfunctional family (including Crazy Aunt Carrie, who nearly kills all four of her husbands and is jailed for assaulting a police dog) and a lively crew of hellions, heroines, bad seeds, and renegades (from a lady who keeps the Baby Jesus chained up in her front yard to the famous Goat Man of Georgia), all of which gave Lauretta the resilience and humor that are now the hallmarks of her Cracker Queen approach to life. Full of warmth, outrageous wit, and world-class storytelling, The Cracker Queen is a celebration of living out loud, finding humor in desperate situations, and loving life to death.

Message to Book Clubs
I'd be delighted to speak with your book club via phone or in person. Please email me at hannonlauretta@gmail.com.

Links
Excerpts
What is a CQ?
Listen to NPR Stories
Media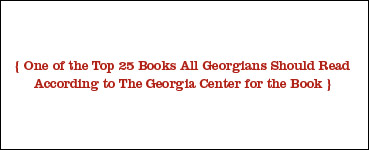 | | |
| --- | --- |
| | |